Giving to CPR
CPR is supported by churches and individuals. Regular monthly gifts will enable CPR to project its future commitments in an orderly fashion. To help us do this supporters may wish to organise a monthly standing order through online banking.
Please see the important notes about giving below.
Donate Online
You can make donations to Christian Prison Resourcing online. If you have a PayPal account or would like to use a debit or credit card you can do so by clicking the Donate button below.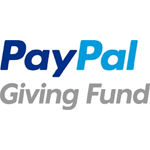 Alternatively, if you have a Stewardship giving account you can donate through the give.net website.
Giving regularly?
Are you able to give to Christian Prison Resourcing on a regular basis? The easiest way to do that is by setting up a Standing Order with your bank. To do that please download and complete the Standing Order form below.
Are you a UK taxpayer?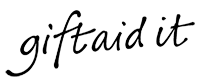 If you pay income tax in the UK you can add Gift Aid to all of your donations. Gift Aid is reclaimed by Christian Prison Resourcing from the tax you pay for the current tax year. When you choose Gift Aid you boost your gift by 25 pence for every £1 you donate.
Please download and complete the form below.
Returning forms
Once completed, you can scan and email the forms back to us at or send them by post to Christian Prison Resourcing, PO Box 61685, London SE9 9BL.
Notes about giving
Financial support to CPR can be:
Unrestricted giving used at the board's discretion to the best advantage of the gospel.
Restricted giving to a particular need or towards a particular worker's support.
All donations will be dealt with in accordance with our Financial Policy.
Failing any instructions to the contrary, restricted donations will be dealt with as follows:
Donations to support workers will be accumulated for salary and other costs incurred in the worker's ministry but 10% of the donation will be placed in a support account to admin cover costs associated with putting workers into the ministry, unless the donor directs otherwise.
Donations for individuals will be held to their credit and they will paid from this account in accordance with the CPR Employment Policies.
Should a worker cease to work for CPR then any credit balance in their account will be transferred to the support account.
If you wish to give a donation to the work of Christian Prison Resourcing, could you please indicate which type of donation you are giving, Unrestricted or Restricted. If it is the latter, please specify what need or worker your gift is for.